Using American Law Reports to Research Winter Related Personal Injury Topics
American Law Reports (ALR) are a familiar staple to many legal researchers. They provide in-depth analysis on a variety of topics and include case citations across all jurisdictions. From the publisher, Thomson Reuters, "Every article is a complete research brief that summarizes all caselaw relevant to a specific legal point. Articles analyze distinctions among cases to give an objective analysis of both sides of an issue. Plus, the authors add prefatory statements, detailed outlines, practice pointers, and cautions."
For the legal researcher, ALR articles can act as an introduction to an unfamiliar area of law, offer a deep-dive into a familiar area of law, or provide an in-depth summary of a niche area of law. Jenkins members have access to ALR articles on Westlaw, available in the library. The library also maintains a print copy of the current index.
If you're using Westlaw, you can find ALR by typing American Law Reports into the main search bar and selecting the title from the auto-fill selection:

The American Law Reports file on Westlaw includes ALR to ALR7th, ALR Fed, ALR Fed 2d, and ALR Fed 3d. Users can search across all ALR articles or browse by topics like Corporations, Insurance Law, and Workers Compensation. The ALR Digest and ALR Index are also available from the links located in the "Tools & Resources" box on the right.
Simple searches can return more results than a researcher has time to review. For example, a search for snow returned over 2,300 results:

If instead, I'm only looking for articles where snow is on the sidewalk, and I believe both terms are important enough to be in the title of the article, an advanced search would serve me better. Westlaw has an Advanced Search template for just this reason. This template is accessed by selecting "Advanced", located to the right of the orange search button: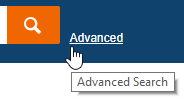 ​Using the template, enter snow! & sidewalk! in the Title field. This will auto-generate your search string in the top search bar:

The exclamation points will include all variations of the words, like snow, snowed, or snowing, and sidewalk or sidewalks. Because this search was more narrow, it returned only 9 results, including "Statute or ordinance requiring abutting owner or occupant to remove snow and ice from sidewalk as affecting liability for injuries" (82 A.L.R.2d 998).
Some people prefer doing all their research online, and searching the ALRs on Westlaw will help them accomplish this. Using the print index, however, can sometimes get the researcher more focused results, which can oftentimes be helpful. For example, an ALR search in Westlaw for ski! returns over 7,800 results and a search for skiing returns over 650 results. The ALR index entry for Skiing, however, provides a more concentrated scope with only 17 entries (plus 1 additional entry in the January, 2018 pocket part), allowing researchers to narrow their focus. It includes not only "Ski resort's liability for skier's injuries resulting from condition of ski run or slope" (55 A.L.R.4th 632), but also "Snowboarder's liability for injuries to or death of another person" (15 A.L.R.6th 161) and "Private owner's liability to trespassing children for injury sustained by sledding, tobogganing, skiing, skating, or otherwise sliding on his land" (19 A.L.R.3d 184).
ALRs are a great starting point for legal researchers; Jenkins members can visit the library to search this resource on the library's Westlaw computers. Can't make it into the library? Contact us for research or document delivery assistance (additional fees may apply).