We are now open until 6:00 pm on Wednesdays.
Bloomberg Law offers Practical Guidance on various topics which you can explore on one of the two computer stations designated for this database at Jenkins. Bloomberg recently rolled out "Litigation Practical Guidance," which is located within the Litigation Intelligence Center. This post will walk you through how to navigate to Litigation Practical Guidance and explore some of the materials you can access there.
Getting There:
Though you can find the Litigation Intelligence Center using the Browse button/browsing pane on the left hand side of the screen, the most direct way to access the Center is through the Popular Links box on the Bloomberg Law home page.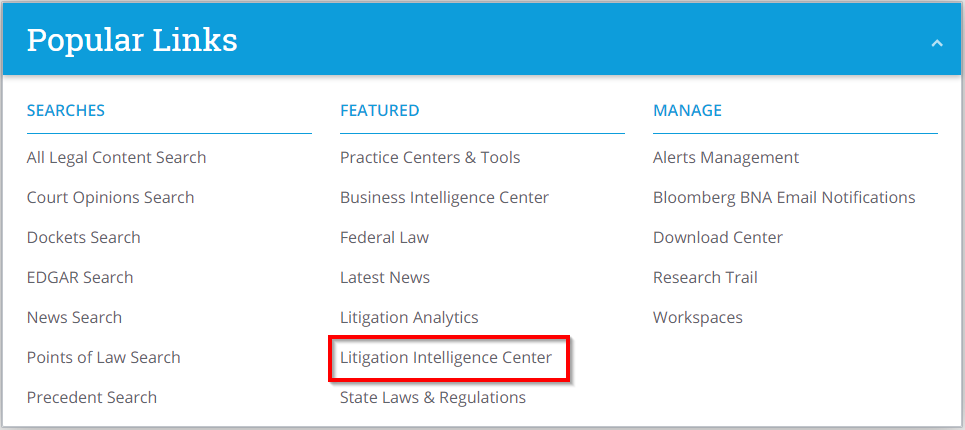 Once you arrive on the Litigation Intelligence Center page, you'll see a banner at the top of the page, alerting you to the new Litigation Practical Guidance feature. Click on the "Take Me There" button.

Exploring the Content:
Now that you're in Litigation Practical Guidance, you can explore its various components.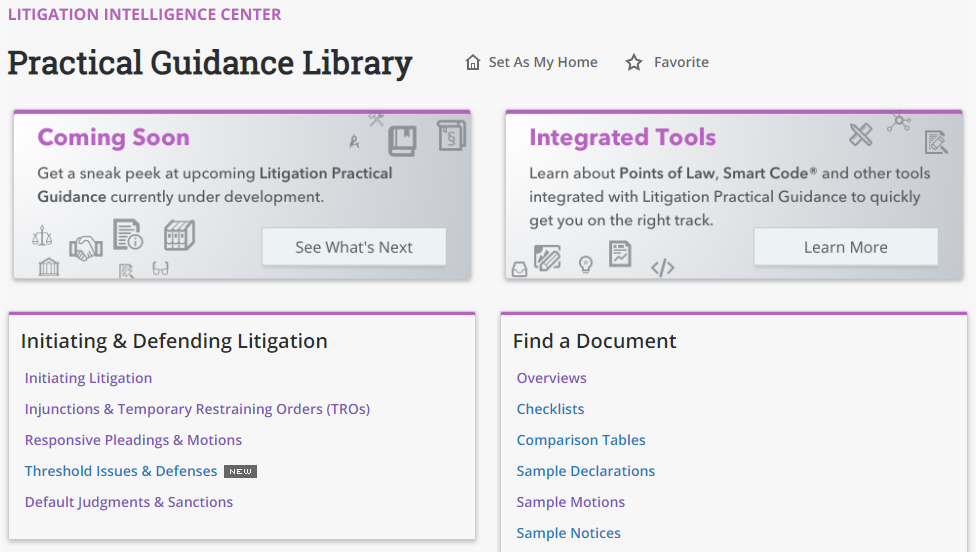 The Initiating & Defending Litigation section includes materials related to initiating litigation, responsive pleadings & motions, default judgments & sanctions, and more. The Find a Document section provides practical overviews of key legal elements for a specific issue, checklists, and samples of motions, pleadings, and more to assist you in litigation. The Research & Reference section links to a plethora of other litigation resources such as tools for locating statutes of limitations and court rules, the U.S. Law Week Circuit Splits Table, Federal Rules of Procedure, and various trackers for cases and enforcement actions. Bloomberg Law is currently developing additional litigation guidance related to Special Defenses and Discovery.
A Deeper Dive:
To wrap up, let's take a closer look at the content that's available in Initiating Litigation.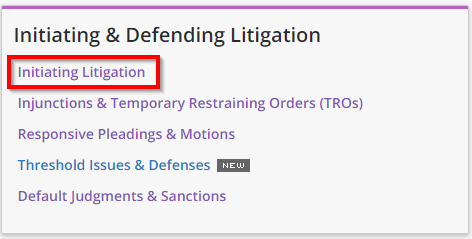 After clicking on the Initiating Litigation link, you'll see that the subsequent page offers various materials and tools - such as overviews, checklists, forms, Points of Law (POL) Searches - on more specific topics like Drafting a Complaint, Summons & Service, Jurisdictional Requirements, Proper Venus, and Exhausting Administrative remedies.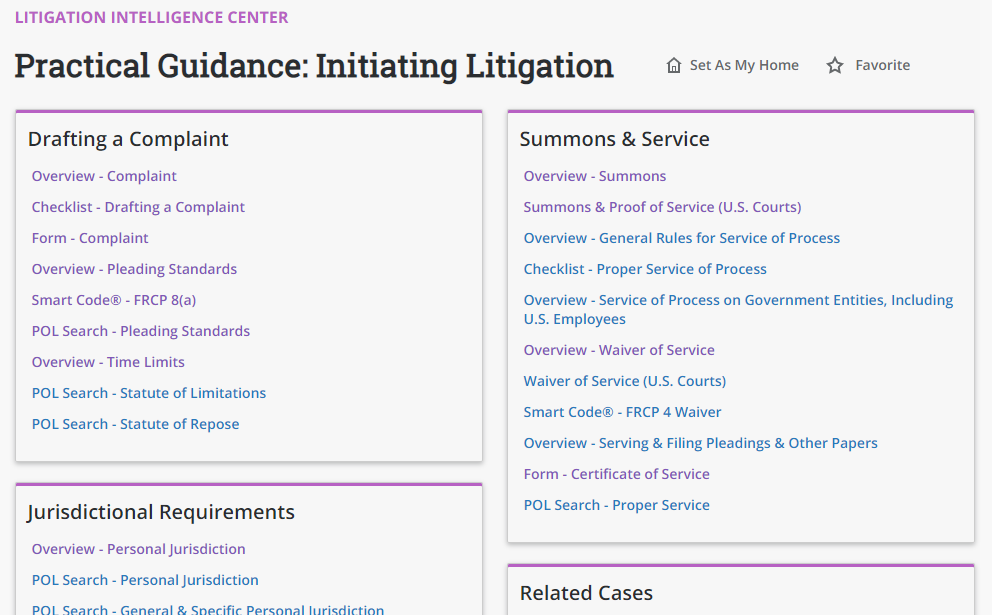 If you click on "Overview - Complaint" in the Drafting section, for example, you'll find a summary of a complaint's basic requirements, its form and substance, practice tips, and other useful pointers regarding court rules and filing.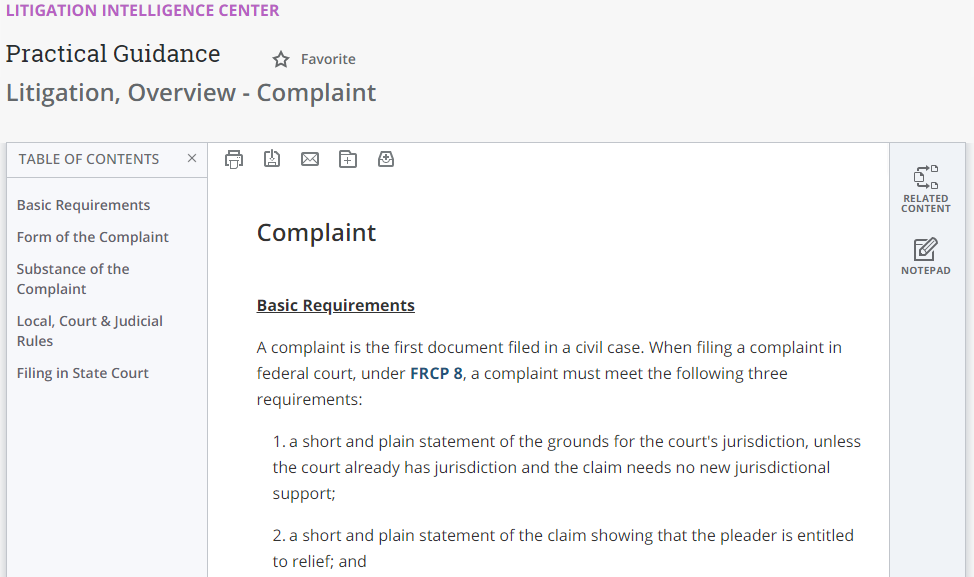 If you have questions about navigating Bloomberg Law or its Litigation Practical Guidance while you're in the library, ask us at the Reference Desk. We'd be happy to help!