If you are a new user of Fastcase* or still getting familiar with Fastcase 7 (FC7), you may not know about all the features of the FC7 search results page. This post will help you to get acquainted with the results page so that you can better navigate the database and narrow in on the results that you need. 
Your Fastcase search will begin on the FC7 homepage. Enter your search terms, choose your "Jurisdiction & Sources", and then run your search. In this example we are searching for '"dog bite" and liability" within Cases (All).

On the top of the results page you will see the number of results captured by your search. Each individual result on the list provides pertinent information to give you a quick glimpse of its contents. The citation, document type, and date are included. You will also see a short section of the case where the search terms appear. The flag symbol will link to Fastcase's citation analysis tool, Authority Check.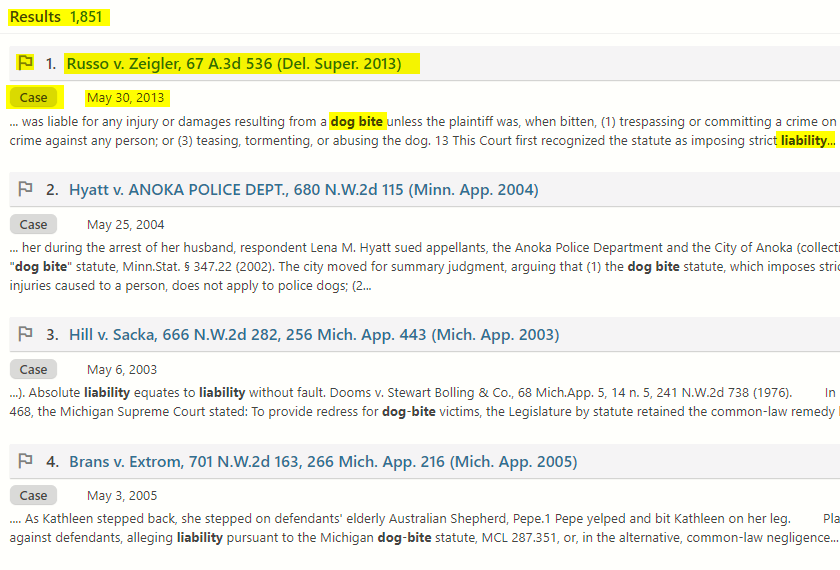 Towards the right side of the results page users can find the "Sort by" menu, as well as a link to bookmark the item for later. Fastcase also provides information detailing the number of times that the item has been cited. "Cited Anywhere" refers to the number of times the result has been cited in the entire database. "Cited Here" tells the user how many times the item has been cited within your current search results.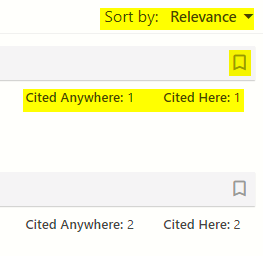 The menu on the left side of the results page allows users to filter sources by document type. You can select primary sources such as cases, statutes, or court rules. Secondary sources including books, law journals, and blogs can also be selected. If you are looking for items from a specific time period, use the "Date Range" filter to set a range of 1 year, 10 years, 20 years, or a custom range. Fastcase even provides suggested search terms that you can add to your current search in the "Suggested Terms" menu. 

For a video tutorial on this topic, see Fastcase's Results Page video. If you would like help from a librarian, ask us!
* A 24/7 member benefit for sole practitioners and attorneys in firms with less than 50 attorneys.