This article is republished with permission by W.S. Hein. View the original article here.
HeinOnline has comprehensive coverage of journals, treaties, constitutions from every country in the world, databases of bibliographic entries on multiple topics (many of which link to full-text content), and government documents. One component of HeinOnline that doesn't receive as much attention is its impressive collection of books. It's National Library Week and there's nothing better than a good book, so be sure to take a closer look at the books available with your subscription.
Exploring the Database
There are more than 42,000 books in HeinOnline, including legal and historical treatises, dictionaries, subject-specific texts, and current titles from the University of North Carolina Press.
Most HeinOnline databases contain books, including:
To find books on a specific topic, use the Catalog tab on the main search bar, located at the top of all pages in HeinOnline. Enter your search term(s) and then, once results display, select Book from within the Publication Type facet: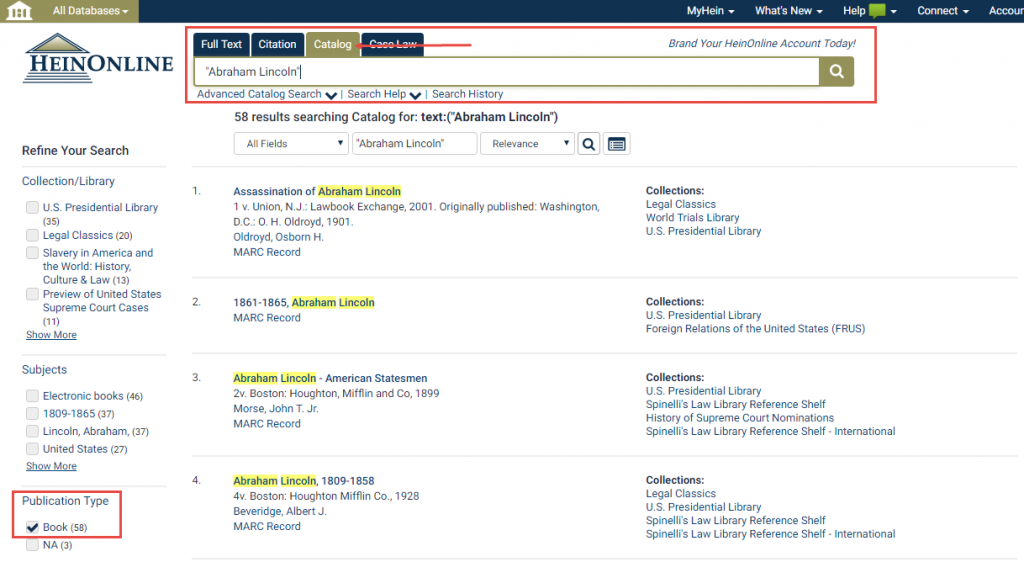 Books in HeinOnline are image-based PDFs of original print publications, so history buffs get the benefit of original fonts, charts, photographs, and footnotes!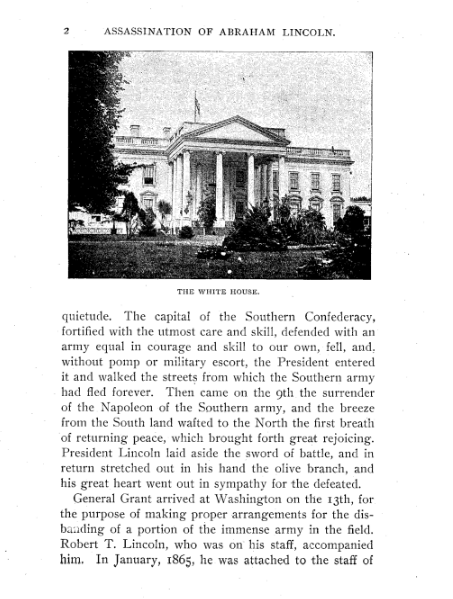 Legal Classics
The collection of classic legal and historical treatises in HeinOnline has grown exponentially since it was launched in March of 2005. It originally contained 100 titles and 300,000 pages; today, it's rapidly closing in on 9,000 titles and 6 million pages!
In addition to works from some of the greatest legal minds in history such as Joseph Story, Jeremy Bentham, William Blackstone, Benjamin Cardozo, and many others, this collection contains rare items found in only a handful of libraries worldwide. Whenever possible, HeinOnline's collection experts have located multiple editions of publications to ensure the most comprehensive coverage of historical legal titles.
Browse this collection by title, author, subject, or date. View the list of hundreds of subjects to find books pertaining to constitutional law, the federal government, Habeas Corpus, political science, trials, and many more.