We will close at 4:00 pm on Wed Nov 23 for Thanksgiving; we will reopen at 8:30 am on Mon Nov 28.
Jenkins is pleased to announce the launch of our new database: Pennsylvania County Cases.
In Pennsylvania, there is no formal process for collecting and archiving county decisions. To fill this gap, Jenkins has amassed one of the most comprehensive collections of Pennsylvania county court decisions. This database contains over 81,000 trial court opinions from across the Commonwealth dating back to 1970. We collect opinions from all 67 counties with new material being loaded every day.
Jenkins has indexed this material to allow users to search across multiple fields, including County, Opinion Year, Opinion Date, and Case Name. The database is also full text searchable. Full Text search results may vary. If expected results are not found, use the drop-down menu options to search by other criteria.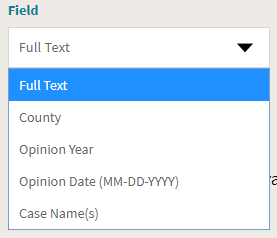 Some cases may also include parallel citations to county reporters.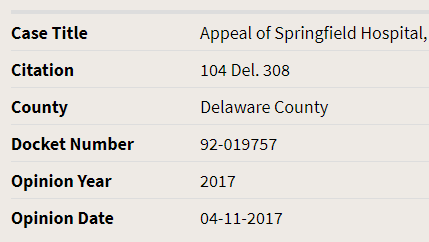 For helpful hints and tips, check out our short video Using PA County Cases. Additional guidance can be found on the database Search Help page.
Can't find the opinion you are looking for? In Pennsylvania, only select county level opinions are available. Most decisions are not published and may have to be obtained from the court. We collect as many opinions as possible, but if the opinion is not found on our database, it may be available elsewhere. See our Pennsylvania Cases - Trial Level research guide for a detailed list of resources to search.
Need additional help? Contact our Reference Librarians at 215-574-1505 or research@jenkinslaw.org.
Are you a judge or do you work for a Pennsylvania county court and want access to this database? Contact us at opinions@jenkinslaw.org.
Pennsylvania County Cases database is a membership resource available to all Jenkins members.