PA Legal Forms is one of the many remote access Member Databases available to all Jenkins members. This database provides access to over 5700 fill-in ready forms on a wide-range of legal topics. Though the majority of the forms are transactional, some litigation forms are also available. Popular legal topics include wills and estates, real estate, bankruptcy, landlord tenant, and corporations.
This database has both search and browse capabilities. If you know the name of the form you are looking for, try running a search:

The results will be grouped in categories.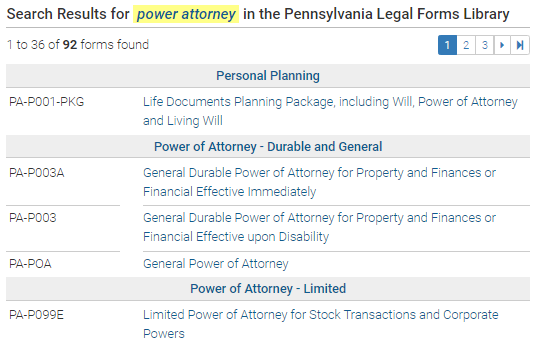 If you don't find the form you are looking for with a search, try the Browse by Main Categories option. After you select a Main Category, you will be taken to sub-categories to further narrow your options.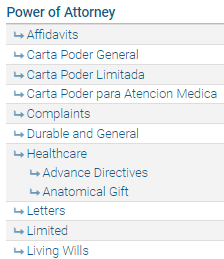 Clicking on a sub-category will bring back a list of forms related to that topic.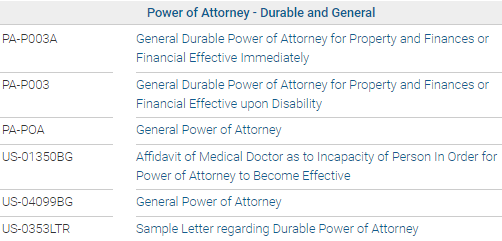 Click on a form name to bring you to the description of the form with a link to download it. Most forms are available in Microsoft Word format. Some forms also have a completed sample and a preview option.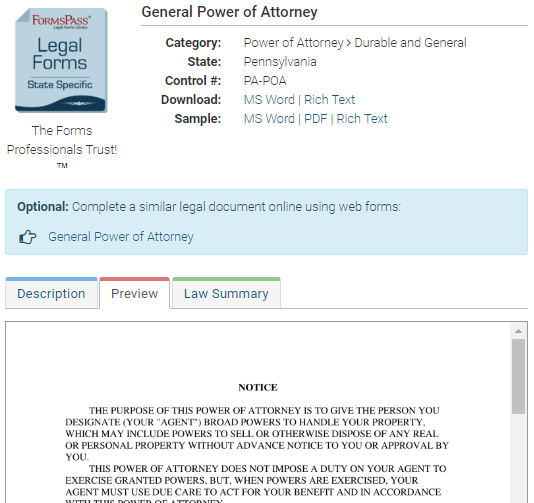 A selection of forms can also be filled in using PA Legal Forms interactive web feature. For more information on this new feature, see our blog post New Interactive Web Forms in PA Legal Forms Database.
Forms included in this database have been drafted by attorneys for a particular legal matter, gleaned from public records, or submitted by participating companies and attorneys. All forms in this database are provided without any warranty, express or implied, as to their legal effect and completeness. Content is powered by U.S. Legal Forms.
Need additional help finding a form? Ask Us! Our reference staff is working remotely and ready to help with your research requests. You can reach us by emailing research@jenkinslaw.org or by leaving a voicemail at 215-574-1505. We will be monitoring these during our reduced hours, Monday through Friday, 10 a.m. to 4 p.m.