We will close at 4:00 pm on Wed Nov 23 for Thanksgiving; we will reopen at 8:30 am on Mon Nov 28.
Finding and Downloading Pennsylvania County Cases on LLMC Digital
Many counties in Pennsylvania publish their own reporters which contain select trial court opinions for that county. LLMCDigital, a membership database available to all Jenkins members, includes the Pennsylvania county reporters, also called "Side Reports".
The Pennsylvania, Side Reports collection on LLMC Digital includes PDF scans of county reporters from more than 40 individual counties. Coverage for most county reporters begins with the first volume of the reporter. For select county reporters, coverage also includes weekly issues for more recent years.
If you have a citation to a county reporter (77 Bucks Co. L. Rep. 504, for example), you can browse through the database to find and print the trial level decision. First, navigate to the Pennsylvania, Side Reports collection (from within LLMC Digital, select U.S. States and Territories > Pennsylvania > Pennsylvania, Side Reports (alpha order)) and select the appropriate reporter.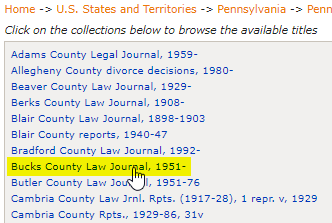 Then select the desired volume.

Once in the volume, use the "Bookmarks" on the left to navigate to the desired page. The number to the left of the colon (:) is the "Image Number" and the number to the right of the colon is the page number as it is listed in the print reporter. For our citation, navigate to "515:504".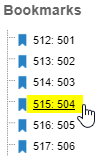 This will bring you to the first page of the opinion. To print, you will need to know the first and last "Image Number". Scroll through the case to find the last page of the opinion, then take note of what the "Image No." is. Once you have this information, click the "Download" icon located above the case.

On the next screen, select the beginning and ending image numbers from the drop down options, then click "Download".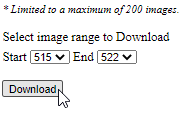 The case should open as a PDF document that you can then save or print.
LLMC Digital has some additional county decisions is its Pennsylvania, Judicial collection (from within LLMC Digital, select U.S. States and Territories > Pennsylvania > Pennsylvania, Judicial, most used (by date)), including Philadelphia Reports (1850-91), Pennsylvania County Court Reports (1886-1921), Pennsylvania District Court Reports (1892-1921), and Pennsylvania District & County Reports First Series (1922-23).
For additional ways to access Pennsylvania county decisions, check out our Pennsylvania Cases - Trial Level research guide.
Need additional help? Ask us!