USAspending.gov is the official source for spending data for the U.S. Government. The publicly accessible and searchable website was created by the Federal Funding Accountability and Transparency Act of 2006 (FFATA). The legislation requires that federal contract, grant, loan, and other financial assistance awards of more than $25,000 be displayed online for the American public. FFATA was expanded in 2014 with the Digital Accountability and Transparency Act (DATA Act). The DATA act established government-wide standards for data reporting while also simplifying the reporting process. 
USAspending.gov offers several differenty entry points for searching or browsing spending data.  Users can utilize the Spending Explorer, Award Search, or Profiles.

The Spending Explorer is an interactive tool to view how Congress funds agencies, and how those agencies spend their funding. There are three different browse options for Spending Explorer. Browse by "Budget Function" to see spending based on purpose; by "Agency" to find data on a specific agency; or by "Object Class" to view the spending by types of goods or services.

Each dashboard will display a graphic of the data by default. Users can switch to a list view with the toggle in the top right corner.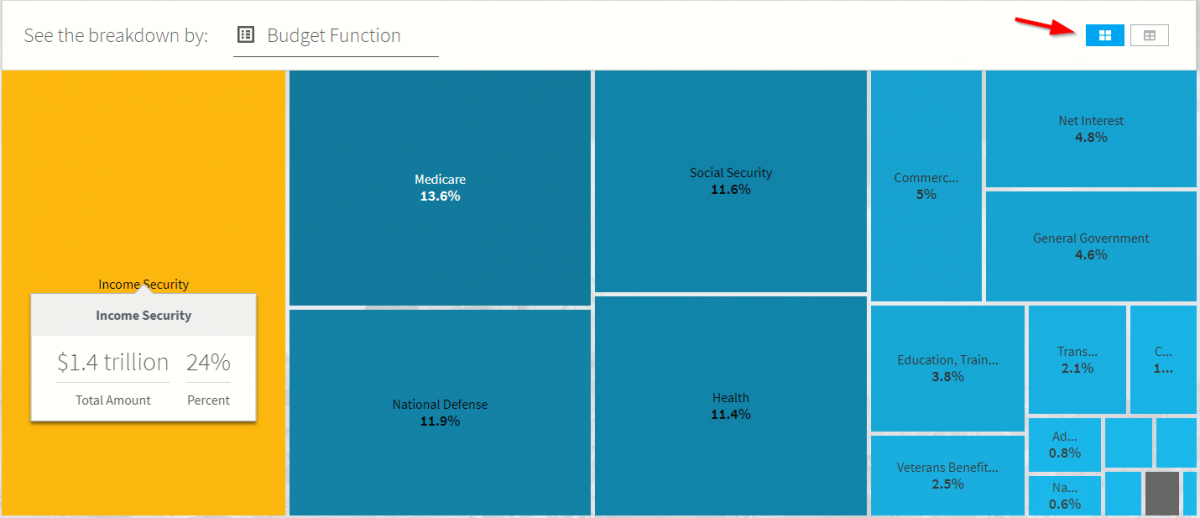 To search for specific federal awards, use the Award Search. Users can choose between Advanced Search or Keyword Search. To begin with the Advanced Search, add your keyword terms and filters from the Filters panel.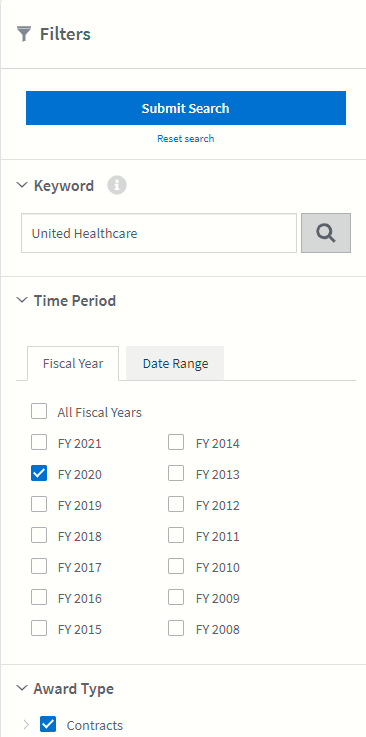 If you have used keywords, first click the search icon to add the keywords to your search, then click "Submit Search" to add the rest of your filters. There are several different sort options provided on the results page. Users can sort using the Table, Time, Map, or Categories. A toggle is also available to switch between Prime Awards and Sub-Awards.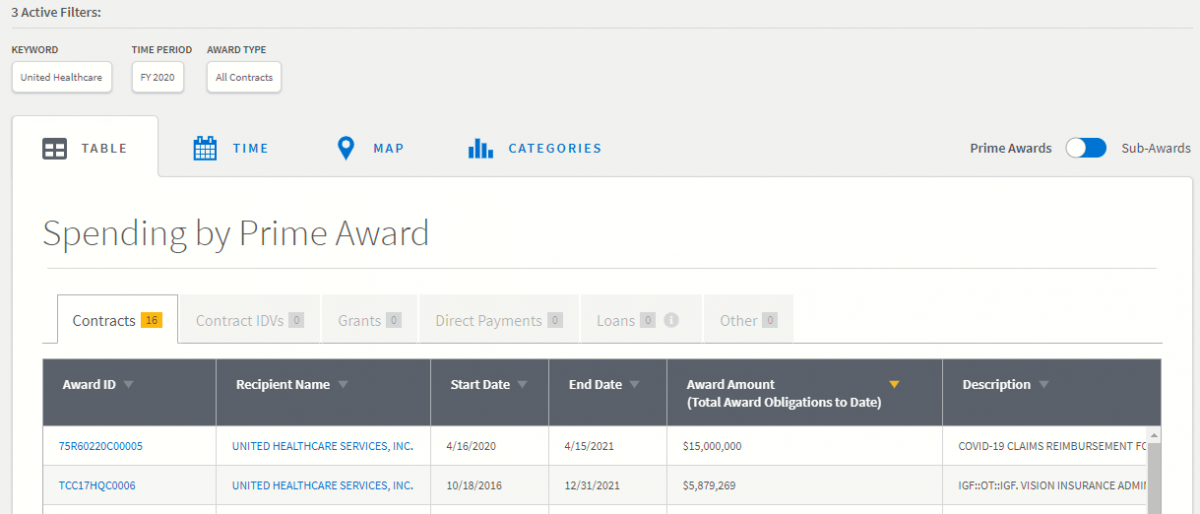 USAspending.gov also offers Profiles to view how federal funding is disbursed or spent by Agencies, Federal Accounts, States, and Recipients. The website has also recently added a new profile to track COVID-19 spending. Within the profiles, users can search or browse the compiled data. 

For more information about USAspending.gov, see their FAQs page.