All in-person CLEs at Jenkins are cancelled through April 13. Visit www.jenkinslaw.org/cle/classes to register for our free Webinar (space limited).
HeinOnline has added a new database on state constitutions to its vast collection of content. Edited by Jefri Jay Ruchti, the newly released State Constitutions Illustrated database comprises nearly 9,000 current and historical constitutions, including the text of every constitution that has been in force for all fifty states. This comprehensive collection contains multiple editions of original and/or consolidated texts from various sources, making it an ideal resource for both comparative and historical studies. Pre-statehood primary materials and over 1,000 books related to state constitutions are also included.
In addition to comparative research, the State Constitutions Illustrated database is a useful tool for state-specific analysis. To navigate to content for a specific state, start by clicking on State Constitutions Illustrated under the Browse Databases by Name section of HeinOnline's home page.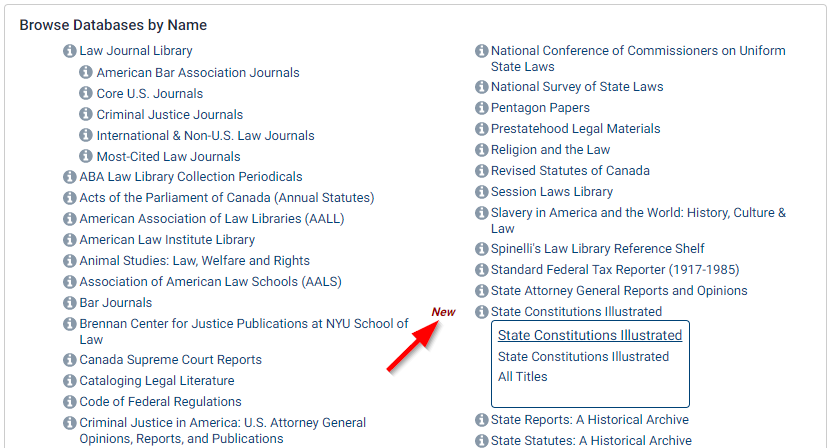 The resulting landing page displays a map and a drop-down menu from which you can select a state.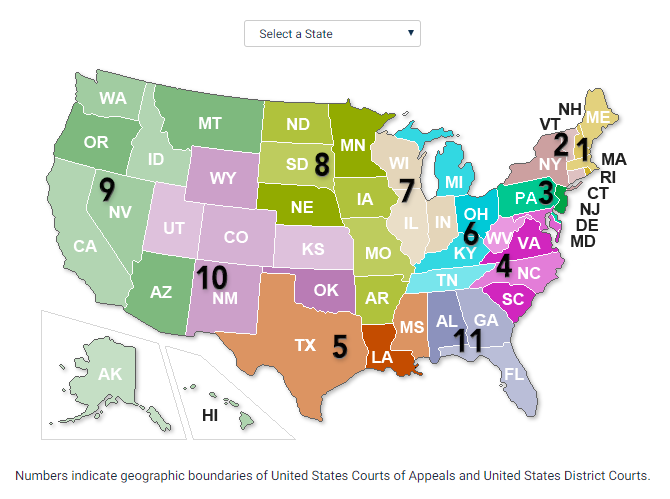 If you click on Pennsylvania, for example, you will see a list of the state Constitutions of 1776, 1790, and 1873/1874, along with their original texts, consolidated texts, and amendments near the top of the page. Related constitutional documents ranging from 1625 to 1921, such as acts concerning the boundary lines of Pennsylvania, the Charter of the City of Philadelphia, and deeds of land to William Penn, are also included in this section, as is a link to scholarly articles. For more information on any of the constitutional documents in this section, click on the accompanying blue "i" icon for annotations from the editor.

There are several other resources related to the Pennsylvania Constitution listed in the Other Related Works section. Constitutional commentaries, debates, journals of proceedings, and Pennsylvania Bar Association resolutions are just some such materials.
For more information on State Constitutions Illustrated, check out HeinOnline's blog post about the new database. Need help? Ask us!